Welcome
You have entered my business portfolio and resume Web Space. I have been actively designing Web Sites and other graphics right at 9 years. With in these 9 years I have been continuing my education. Staying up with the changes in technology as well as working with different types of clientele and businesses.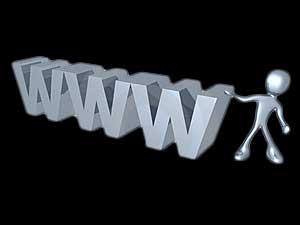 Through out this site I have things well organized and easy to find. You can choose to look at my full Resume with an option to print a copy as well. You may also visit my class A designed Portfolio with the user in mind. I have things broke down to different categories ranging from Logo designs to full Web Site design. Some are projects from clients and others are from some of my educational adventures. Each project will give a description of its design. My contact information is listed as well as the different Services I do perform.
I believe when you are finished viewing my Web Space you will have a better understanding of how I can help you and your business with my designing abilities.
Thank you for your time!